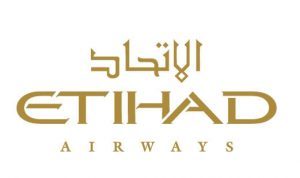 The Ireland Malaysia Association is delighted to announce a one year sponsorship arrangement with Etihad Airways, who will be the sole airline patron of the IMA.
As part of the agreement Etihad Airways will be the main sponsor at a number of IMA networking events throughout the year along with Etihad Airways guest speakers at each. The Etihad Airways logo will appear on the homepage of the IMA website with a link directly to the Etihad Airways own website, www.etihad.com.  Etihad Airways will also feature prominently in the regular IMA Ezine which is distributed to its corporate members.
Commenting on the announcement, Dave Walsh, Etihad Airways General Manager Ireland said 'The stability and viability of Malaysia as the gateway to the ASEAN Region makes it an important destination for our customers.  We look forward to working with the IMA and supporting its activities.'
Members of the IMA travel between Ireland and Malaysia several times per year.  Etihad Airways, the National Airline of the United Arab Emirates, offers regular flights from Ireland to Kuala Lumpur and Johor Bahru.
Speaking about the sponsorship, IMA Chairman, Edward Murphy said 'Like Etihad, the IMA is an innovative and dynamic organisation.  We are actively working to grow and expand our reach.  As winners of the Leading Airline Awards four years running, we are delighted to have such a prestigious and supportive sponsor. '
The IMA is also supported by corporate sponsors Crowleys DFK, Enterprise Ireland, IDA, Department of Foreign Affairs & Trade, MATRADE (Malaysia External Trade Development Corporation) and MIDA (Malaysian Investment Development Authority).  The Malaysian Ambassador to Ireland, Dato' Ramli Naam, is Honorary Patron of the IMA