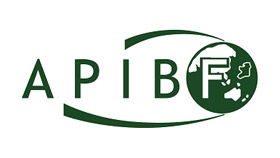 The Asia Pacific Ireland Business Forum is a unique construction focussed on building connections between and with the GAA Clubs and business groups based in the Asia-Pacific & Gulf Regions. Introduced formally in 2007, the APIBF events bring together Irish business people, people doing business with Ireland & Friends of Ireland in the dynamic Asia-Pacific & Gulf Regions.
The early commitment by Dick Spring, FEXCO and former Tánaiste & Minister of Foreign Affairs to travel to Singapore in 2007 to attend the inaugural APIBF enhanced the credibility & prestige of the day-long event. His participation since that time has been a constant support to the voluntary team who organise the annual events.
Since 2007, the APIBF has grown in substance & has become a feature of the annual Asian Gaelic Games weekend. It has been hosted successively in Penang, Malaysia (2008), Bangkok, Thailand (2009), Hong Kong, China (2010), Seoul KOrea (2011) with Ireland rounds held in Dublin in 2011 and 2012, attracting in excess of over 1,000 individual attendees from around the region & from Ireland, between all the events.